Krispy Kreme has unleashed the greatest donut concept ever conceived by man: The Reese's Peanut Butter Doughnut.
According to Krispy Kreme, it's a glazed doughnut filled with peanut butter cream, dipped in milk chocolate icing, topped with a sprinkling of a blend of peanuts and Reese's mini chips, and finished with a drizzle of chocolate and peanut butter.
"Similar to our hot, fresh doughnuts, the matchmaking of chocolate and peanut butter is a delicious combination that consumers have enjoyed for generations," Chief Marketing Officer Jackie Woodward said in a statement.
Here's what the inside looked like:
The new treat is a whopping 400 calories (compared to just 190 calories for their original glazed donuts), so you better get back in your workout routine if you plan to eat more than one. They also have 21 grams a sugar and 9 grams of saturated fat (you can find all the nutritional facts on Krispy Kreme's website).
All 5 Kripsy Kreme locations throughout the Charlotte region will be selling the new donut;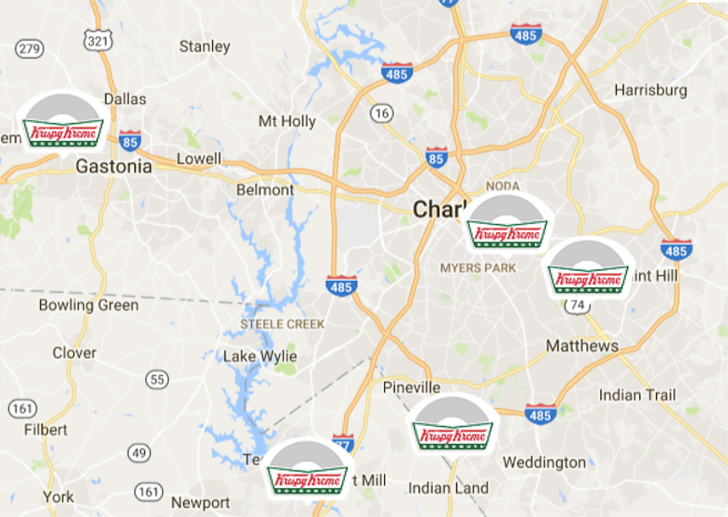 The reeses donut originally premiered in Australia in 2016. Now it's our turn. Could this merger bring about a craze to rival that of the Cronut? Looks like we're about to find out!
Above article is from Charlotte Stories. to read more about this information and more from Charlotte Stories please click here. We do not claim this article as our original content.